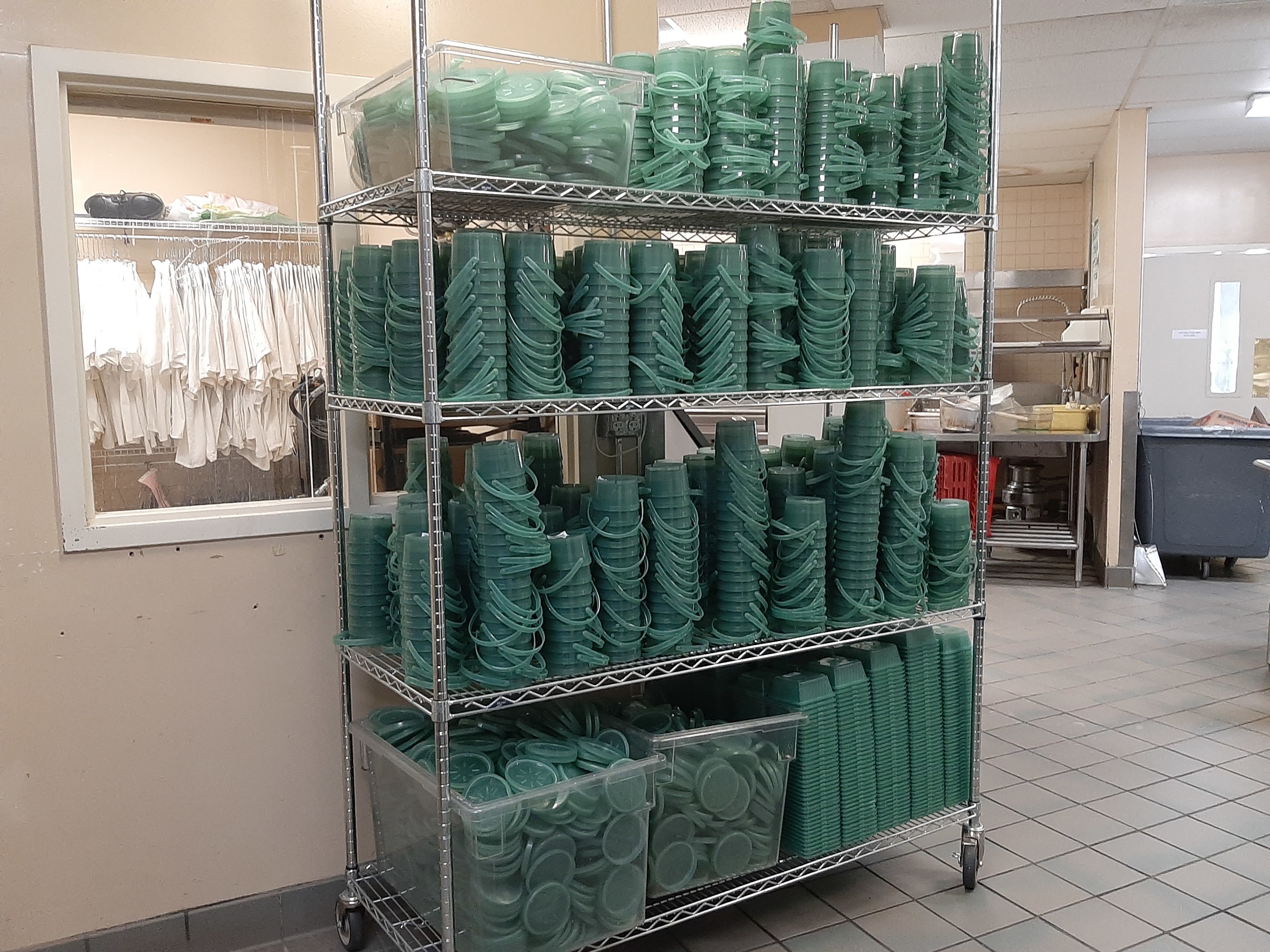 Delicious, healthy dining, freshly prepared in-house by our culinary-trained chefs is just one of the many reasons why our residents enjoy living at Coburg Village.

Coburg Village offers three dining options:  a relaxed Village Bistro for casual dining and takeout; the more formal  Vandenburg dining room;  and buffet dining in our Club Room.  As with many things in life, COVID-19 has temporarily changed the way in which we offer dining services. To help keep our residents safe and healthy, we've temporarily closed our communal dining areas, offering takeout from our Village Bistro and kitchen- to- resident door dinner delivery.
As you can imagine, there is a significant amount of packaging required to deliver hot meals to all of our resident apartments and cottages each day. As good stewards of our environment, Coburg Village needed to find a more earth-friendly way to serve our residents.
Coburg Village Dining Services Director, Danielle Wagar, and her team came up with a solution. After presenting it to our Resident Dining Committee, the wheels were put in motion. On February 1, 2021, Coburg Village piloted its new Reusable To-Go Container program with a goal of eliminating, or significantly reducing, its use of Styrofoam containers. It is estimated that one reusable  container will replace up to a 1,000 Styrofoam containers. The containers are made from recyclable plastic which is 100 percent BPA-free. All of the containers will be sanitized in our kitchen after use .The new containers will allow for the delivery of hot food to our residents.
Eating a well-balanced diet is an important part of staying healthy as you age. It can help you maintain a healthy weight, stay energized, and get the nutrients you need. It also lowers your risk of developing chronic health conditions, such as heart disease and diabetes. At Coburg Village our nutritionist, Lora Hyde, RDN,CDN, works with residents to help them make the best nutritional choices so that they can maintain good health and savor all that independent living at Coburg Village has to offer.
                                                                                                ##