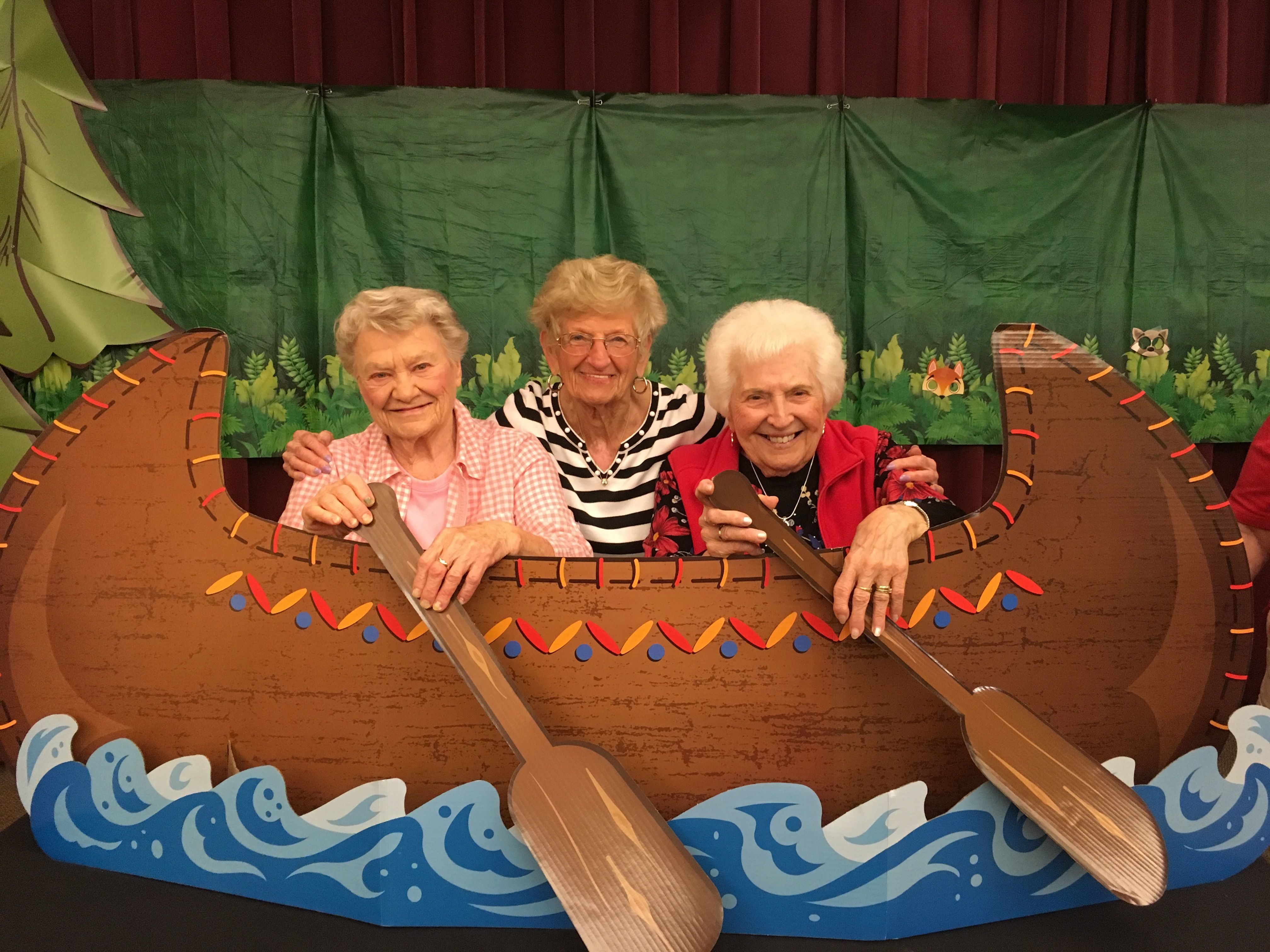 Research shows that seniors with satisfying social relationships live longer and healthier lives compared to those with little or no socialization. Most seniors value their fulfilling relationships with family and friends second only to health as the most important area in their life*.  The importance of socialization is further emphasized by the World Health Organization, which reported that isolation can lead to premature death, a lower general sense of well-being, cognitive decline, depression, and higher levels of disability from chronic disease. Socialization also impacts nutrition, as seniors may not "bother" with meal prep and may even skip meals when dining solo. One woman shared that after her spouse passed away; she grew tired of lonely dinners and decided it was time to move to a retirement community.
Today, more than ever, we are all seeking ways to stay connected to friends and family. A recent Gallup Poll found that the more time older adults spend with friends and family, the more likely they are to report happiness and enjoyment in their lives. Yet often, seniors have a lifestyle that reduces social interactions. One gentleman shared, "I only have my cat to talk to and he doesn't answer back." Many seniors say that their address book has gotten slim as friends have moved away or passed away. They may no longer be driving at night or not at all. There may also be physical changes, a recent fall, a sedentary lifestyle that limits opportunities for social interaction.
People are living longer than ever before, but age does not have to be a barrier to enjoying a full, active life. Making a move to a maintenance-free, senior living community helps eliminate many of those barriers and allows seniors to get back to enjoying life.
Ideally, our homes should evolve throughout our lifetime and we should be open minded as to where we would best thrive physically, emotionally, and mentally in our senior years. For many older adults, the home where they raised their family may no longer be ideal, or even unsafe, and caring for the home can take a toll. While making the decision to move to a retirement community, like Coburg Village may initially seem overwhelming, many residents who have made the leap tell us that they wish they had made the decision much sooner. Once they are able to free themselves from the burdens of home maintenance, residents find that they can now enjoy a full-calendar of social activities and dining with new and old friends.
Coburg Village offers a multitude of opportunities for socialization. Residents are encouraged to join our many resident-led committees and groups; many take up a new hobby, and even foster new friendships. At Coburg we offer safe, stress-free, maintenance-free living, with many opportunities for socialization. Humans are social creatures by nature and connections are essential for healthy living at all ages. Sharing fun and rewarding activities together with like-minded folks fills us with a sense of happiness and living life with purpose. 
*Study by Children's, Women's and Seniors Health Branch, British Columbia Ministry of Health.