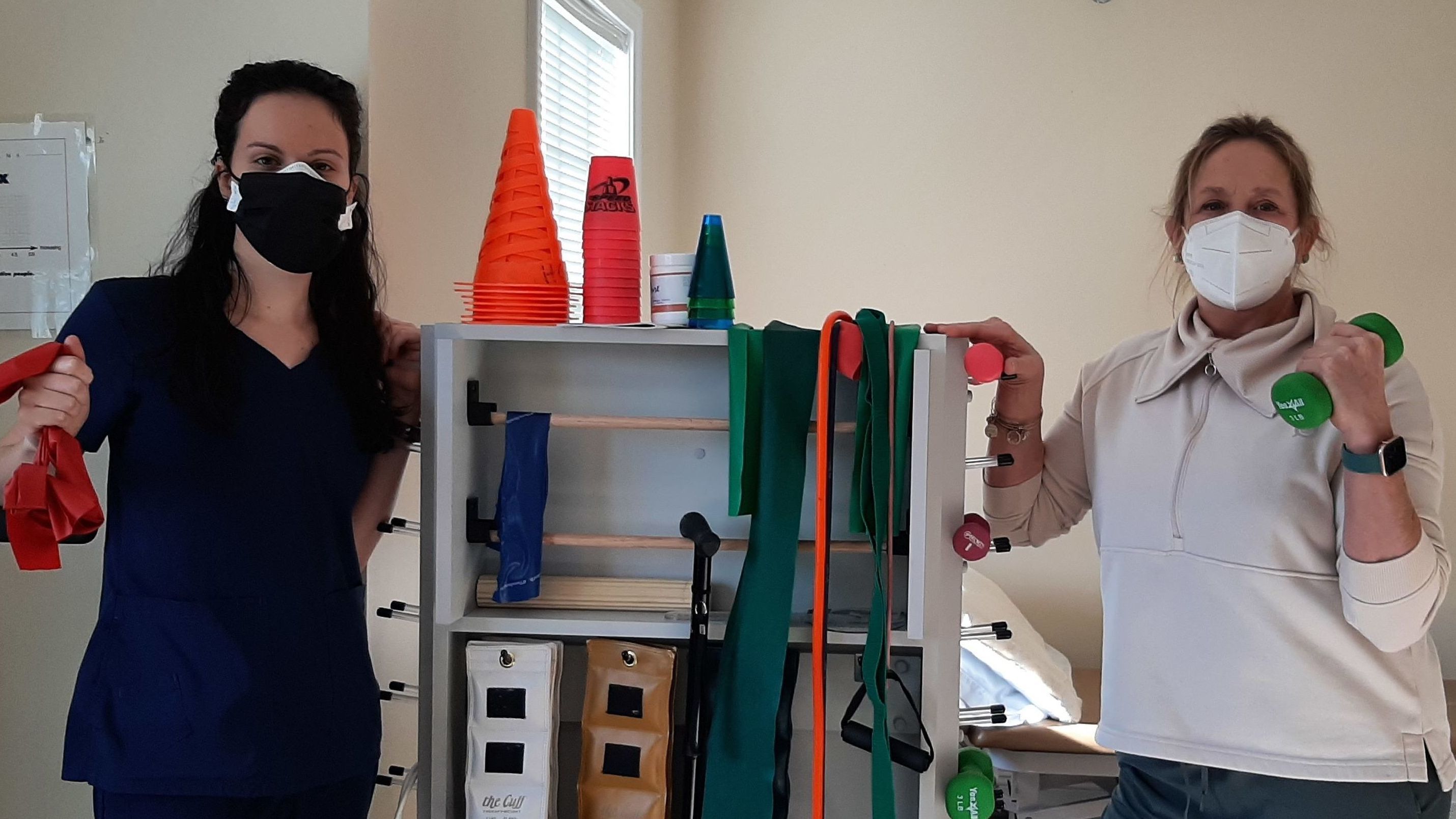 According to the National Council on Aging, falls are the leading cause of fatal injury and the most common cause of nonfatal trauma-related hospital admissions among older adults. 
Falls can happen at unexpected times, no matter how well you are maintaining your health. Older adults are more likely to be injured following a fall. The main factors to keep in mind when preventing falls are strength, balance, endurance, and home safety. You can take steps to help decrease the risks for a fall in your own home.
There are household risks that increase the chance of tripping. These include,
clutter
throw rugs, mats and runners
electric cords
short furniture
pets
stacks of paper or boxes
shoes
bed skirts
Rearranging items to ensure a clear walking path can help protect you and others.
More things to limit or avoid are same-color floors and décor that blend together, long curtains, top shelf reaching, and poorly lit rooms. Use caution when stepping over floor/doorway thresholds and when walking on uneven surfaces. It may be helpful to put a strip of carpet tape down as a visual reminder of where the floor dips, the tile changes, or the stairs begin.
The bathroom is a common spot for slips. You should aim to have:
nonslip bathmats
properly sized shower curtains to limit water loss
showering supplies within reach instead of down low, up high, or outside on the counter
tub seats and long-handled hoses 
grab bars in the shower or near the toilet to steady or catch yourself
Try to keep frequently used items within reach in the kitchen to limit stretching, bending, or climbing. Choose step ladders with handles over climbing on chairs. Add nightlights in each room and hallway. Use easy-to-reach electrical outlets instead of ones behind furniture.
Maintaining your strength means you can better support yourself during all movements and activities. Keeping independent balance skills will reduce risk of falls both inside and outside. Maintaining your endurance means you can handle longer periods of activity before tiring or becoming unsteady. All these factors can be improved by exercise, cardio workouts, and a physical or occupational therapy program.
At Coburg Village we offer a variety wellness and fitness programs, including strength and balance classes, water aerobics, chair yoga, Tai Chi, and more. These programs are all designed to build strength, balance, and endurance and, most importantly, for residents to socialize and have fun! If you prefer to work out on your own, we have an exercise room and a heated saltwater pool. Many residents enjoy strolling outside on the community's beautiful campus or on nearby town walking paths. Tap here for our monthly activities calendars.
In addition, Coburg Village residents have easy access to both occupational and physical therapy services without ever having to leave the community. Hector PT Rehabilitation has an office inside Coburg Village and can offer residents a complimentary assessment for fall risks in their apartments or cottages. To arrange for a free assessment, Coburg residents can call 518-243-6331.
Hector PT Rehabilitation's physical therapists offer a range of services, including balance training, muscle testing, vestibular rehab, gait analysis, and pre/post-surgical education. Our occupational therapists offer services for hand rehab, fall prevention, home safety, posture correction, and self-care skills. Restorative programs are covered by Medicare and most insurance plans. For more information visit www.hectorpt.com or call (518)243-6331.