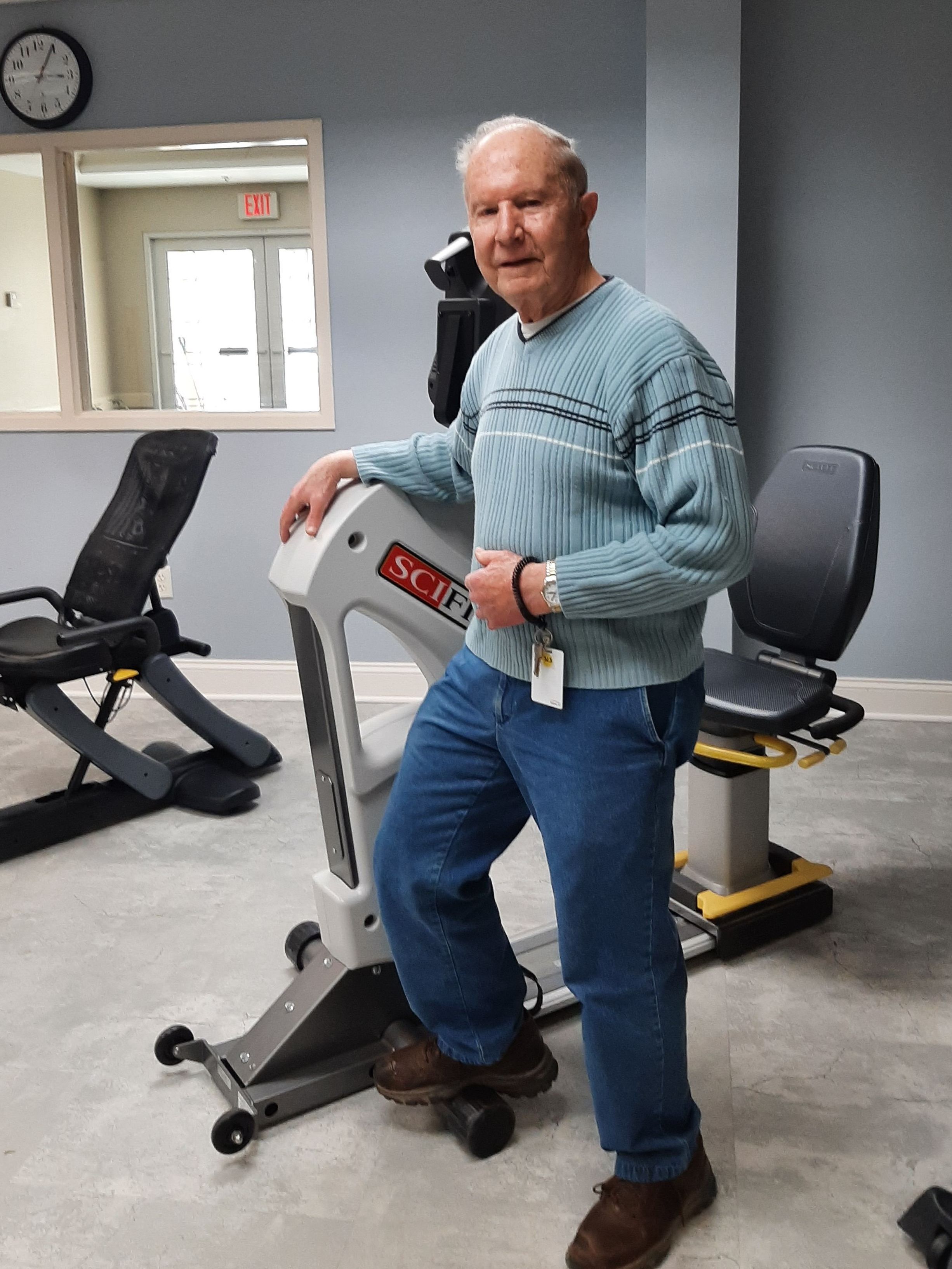 The following blog is a reprint from the Villager, a monthly newspaper published by the Coburg Village Residents' Association for the Residents of Coburg Village.
Resident, Frank K., shares his thoughts about life at Coburg Village.
Well here I am living at Coburg Village for about three months now, so I thought I would share some of my thoughts about my experience and life here so far. To some readers this may sound strange, but here I am, a senior, living in luxury. Yes, that's right – LUXURY.
I lived alone in Colonie for fifty years. I enjoyed life – busy working, playing in a band, dancing, and weekend vacations. I noticed that I was gradually running out of steam. So with the help of my dear daughter, Sandy, I moved to Coburg Village.
The first thing that impressed me was the Village itself, the building; the apartments; the activities; the friendliness of everyone; dining at the Bistro and 46 and Birch; the peace and quiet; the entertainment; the organization – and the list goes on.
One of my concerns was whether or not I could afford Coburg Village. I sat down and went over the expenses I had living in my Colonie home.
Property taxes
School taxes
Homeowner's insurance
National Grid
Spectrum
Lawn cutting
Trash removal
Food
Maintenance
Appliance repairs or replacement
I was pleased to see that the expense comparison between living in my home and living at Coburg were not that far apart.
I was not a good cook, and when I did prepare meals, they were very basic and routine. Here at Coburg Village, I am offered a varied menu selection that is much more tasty and healthier than my cooking. I find that the cost of meals here is very reasonable. Try to find a restaurant that offers so much for so little cost. A meal plan is included in my monthly rent. The first thing I noticed on my dining receipt was that there was no gratuity or sales tax charge. I want to point out the wonderful service in the Bistro and 46 & Birch. The servers are respectful, polite, and want very much to please us.
The management staff is always ready to assist with a problem or answer inquiries. The maintenance people have always resolved my issues in a friendly and efficient manner.
I thank God for my decision to live here at Coburg Village and thank the residents for their company. May we all remember how fortunate we are to be living here in such "luxury".