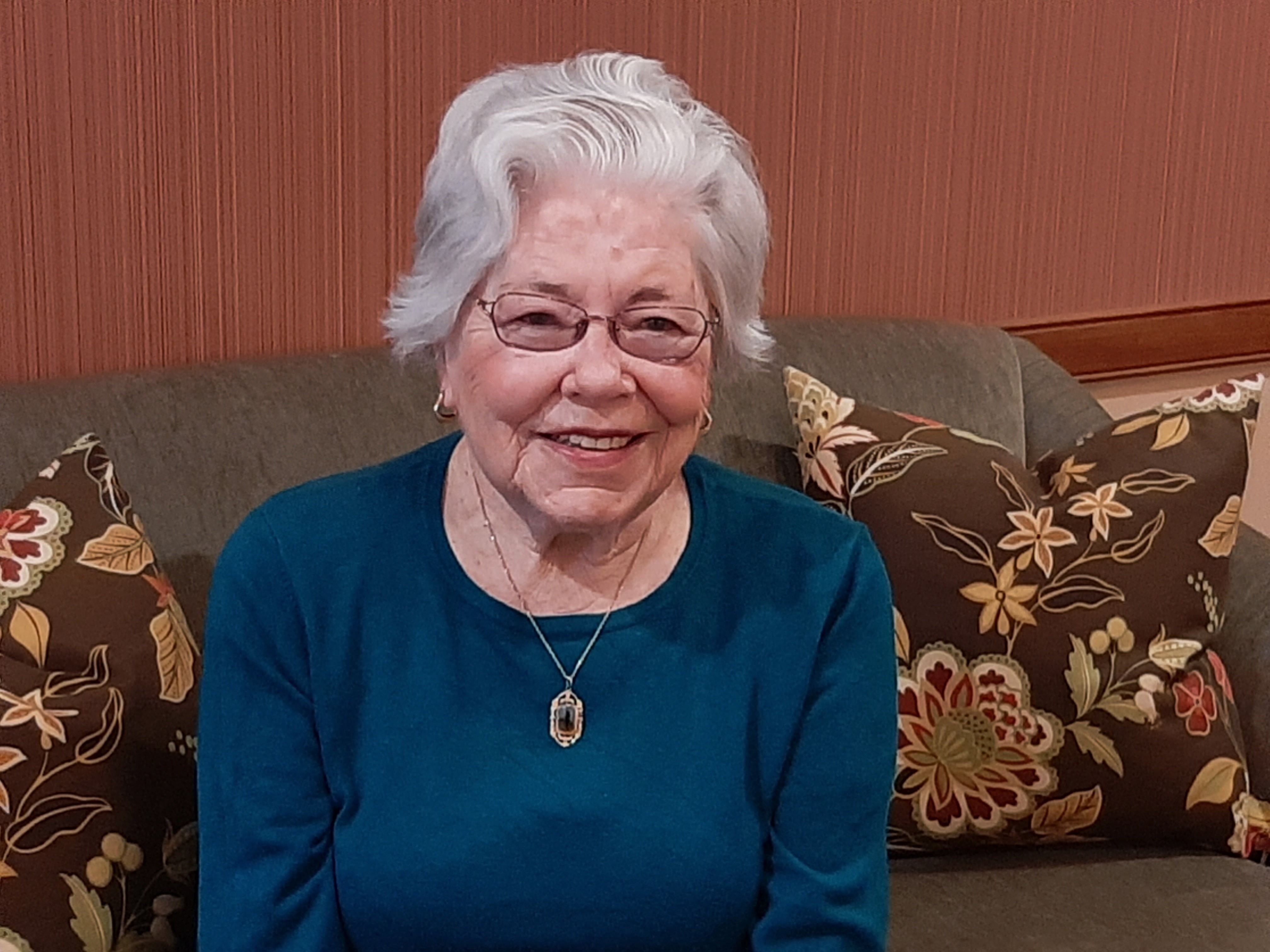 By Coburg Village Resident, Doris Carlson
My story is not much different from many women in their eighties. My husband passed away in 2016. I was living in our family home which all of a sudden seemed too big. With four bedrooms, three bathrooms, a huge deck and big yard, it was way too much for me to handle. I have a big family and they are good about visiting me. I liked having a nice place for them to stay, but after about six years, it was time to make a move.
The sign went up in the front yard – "For Sale!" My house, my home was for sale! Hard to believe.
After a few days a qualified buyer came with a reasonable offer. Papers were signed and my home was sold.
I have been friends with Dolores and Rick for years. Dolores shared with me the hard decisions they had to make when it was time to sell their home. Then she started telling me about this wonderful place they found, Coburg Village!
So, one day my daughter and I went to visit Dolores. The whole place was impressive. The best part was when I went into the kitchen of her apartment. It was bigger than the kitchen in my house! We toured the whole place, and I was sold.
My son-in-law is a financial planner. He helps me with my finances, investments, etc. I called him with the question, "Can I afford to live at Coburg Village?" He did the numbers and replied, "You go girl!"
Then came the actual move. We all know what that is like! A house full of treasures, memories, and junk! With a lot of help from my family, I was ready. My Daughter was helping me pack up my kitchen and I told her it was like someone going through your underwear drawer.
The move to Coburg was one of the best decisions of my life! I feel safe here. The staff is super friendly and helpful. The first person to greet you when you enter is usually Joyce at the front desk. She is so lovely and helpful. Alverta, the Resident Services Manager, has our backs. Antoinette, the Executive Director, runs a tight ship, in a good way. The maintenance people are so capable and helpful. The cleaning crew shows up every two weeks to clean and change the sheets on your bed. How great is that? The transportation folks will take you where you need to go.
The food is good. The best part is not needing to go to Price Chopper to buy it or having to cook it and clean up. The servers in the dining room are amazing! They are enthusiastic, helpful, and beautiful young people.
There are so many activities to choose from. There are all kinds of exercise classes and even a saltwater pool and hot tub. There is a great library and book clubs to join. A sewing group meets every week and there are all kinds of card games. A creative writing group meets weekly. There is entertainment every evening from movies to live music groups.
I've met so many wonderful people here. They are talented, interesting, and young at heart.
I've been living here for about 15 months already. Time flies. I sometimes wonder what comes next. "One day at a time," I tell myself.