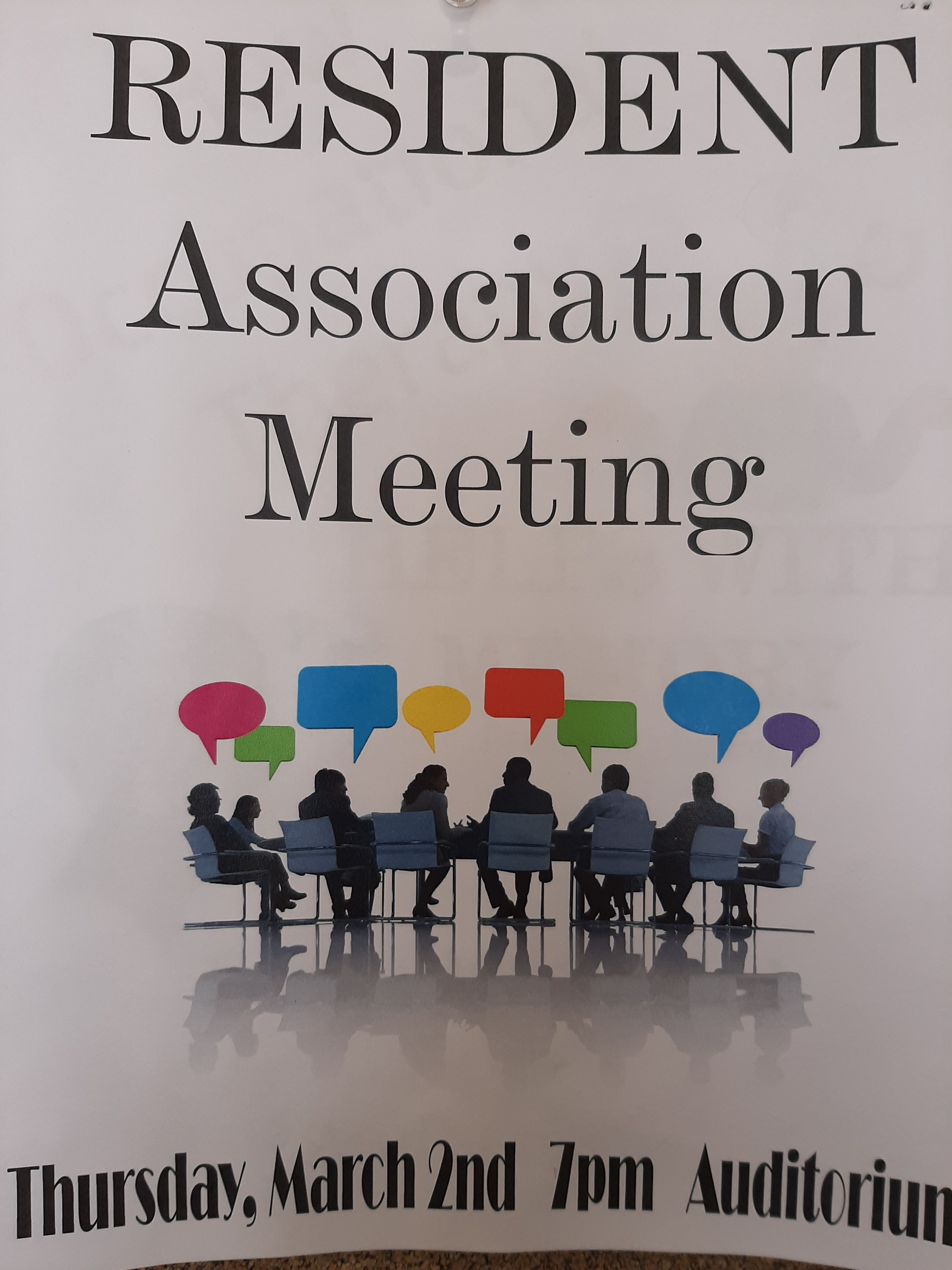 There are many reasons why people choose to live at Coburg Village – bright spacious apartments and cottages; a monthly calendar filled with countless social, wellness, educational, and entertainment programs; our array of services; and the delicious dining, just to name a few. Once they move in, most will agree that one of the greatest reasons to live at Coburg Village is our sense of community.
Our active Residents' Association is one of the reasons for that feeling of community. All Coburg Village residents are required to join our Residents' Association. There is an annual membership fee of $15 per person. Incoming residents are asked to pay dues at their lease signing; thereafter, dues will be charged in the January rent statement.
Residents' Association dues are used to fund a variety of activities and events, including purchasing the soil and fertilizers for the greenhouse and garden plots, the annual putting contest, playing cards for the bridge group, sheet music for the Choraliers, music and balloons for the New Year's Eve Party, and a whole lot more. The Residents' Association also provides name tags for residents. This is a great way to get to know your new Coburg Village neighbors by name.
The Residents' Association meets each month in our auditorium and works in concert with Coburg Village Administration. For example, our Dining Committee is made up of nine residents whose purpose is to further enhance the resident dining experience. The committee meets monthly with members of the Dining staff to discuss resident comments, concerns, and suggestions -- both positive and negative. The Buddy Committee is comprised of residents who welcome and assist incoming residents as they settle into their new home. The Country Store is a cooperative operation between the Residents' Association and Coburg Village management.
The Residents' Association also facilitates a number of activities and committees that represent the varied interests of residents and are led by voluntary chairpersons including: the Book Discussion group; Bridge; Chapel; Choraliers; Fine Arts and Fun consisting of Creative Crafts, Knit and Crochet, Painting for Fun, and Sewing; Garden Plots; Greenhouse; Library; Recreational Writers; and the Villager. They also organize events and fundraisers such as the Gentleman's Brunch, New Year's Eve Party, Pizza Party, Putting Contest, Tag Sale and Veterans Day Program.
Be sure to check your monthly Activity Calendar and attend the next Residents' Association Meeting. It's a great way to meet other residents and learn more about Coburg Village.