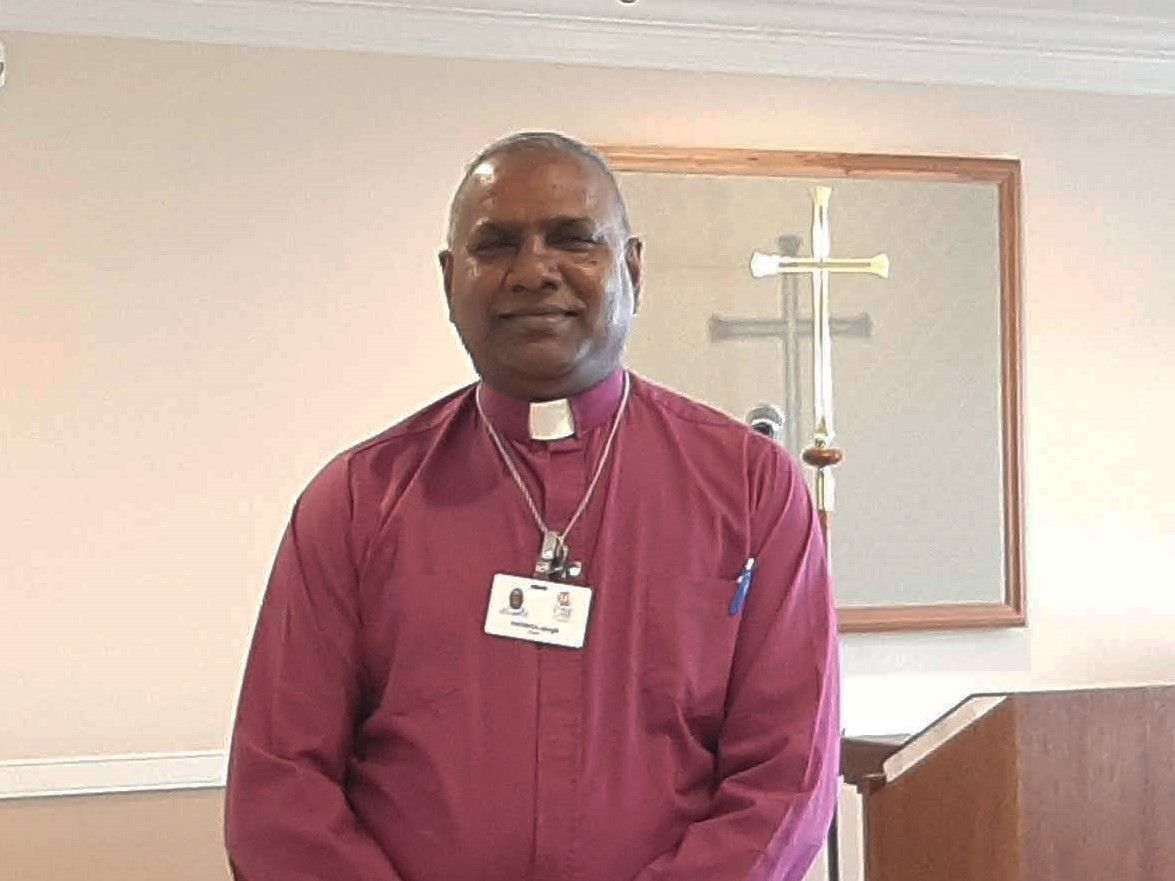 Coburg Village Welcomes Reverend Patrick Mohan Singh and Deacon Glenn Schermerhorn
Coburg Village is delighted to welcome Reverend Patrick Mohan Singh and Deacon Glenn Schermerhorn to its pastoral care staff.
Reverend Singh has been named Director of Pastoral Care. Prior to coming to Coburg Village, he served as vicar at Trinity Lutheran Church in Schenectady under the mentorship of the late Reverend Arthur Downing. Reverend Downing is beloved by the Coburg Village community where he resided and served as its Director of Pastoral Care until his passing in December of 2020. In addition to his duties at Coburg Village, Reverend Singh is pastor of Trinity Lutheran Evangelical Church in Schenectady.  Pastor Singh earned his high school diploma and college education in his home country of Guyana. He holds a Master of Divinity of Theology having attended Concordia Seminary in St. Louis, MI, and completed and fulfilled the requirements of the Ethic Immigration Institute of Theology.
On a personal note, Revered Singh is married to his wife of 31 years, Monica; father of two adult children Esther and Emmanuel; and the beaming grandfather of Jeremiah and Yara Gesele (born in August 2021).
Deacon Glenn Schermerhorn earned his degree in Pre-Theology at Concordia College in Bronxville, NY, and later attended Concordia Senior College in Fort Wayne, In. In addition, he completed his deacon training program, a mission training program, and clinical pastoral education at the former St. Mary's Hospital in Troy. Deacon Schermerhorn served as interim pastor for Trinity Lutheran Church in Stamford, NY, for 17 years.
Reverend Singh and Deacon Schermerhorn will alternately lead Coburg Village's 10:30 am Sunday service during which consecrated communion will be offered. Reverend Singh hopes residents will actively participate in Sunday services by reading the scriptures and volunteering to share their musical talents – Pastor Singh will frequently bring his guitar. Sunday services will be Lutheran-based, however, they will be more ecumenical in nature and people of all faiths are welcome and encouraged to attend.
In addition to Sunday worship services, Reverend Singh and Deacon Schermerhorn look forward to serving and welcoming new residents of all faiths, visiting homebound and hospitalized residents, and bringing a renewed sense of spiritual growth and joy to the community.  Reverend Singh hopes to complement Coburg Village's current bible study group by establishing a men's bible study group.