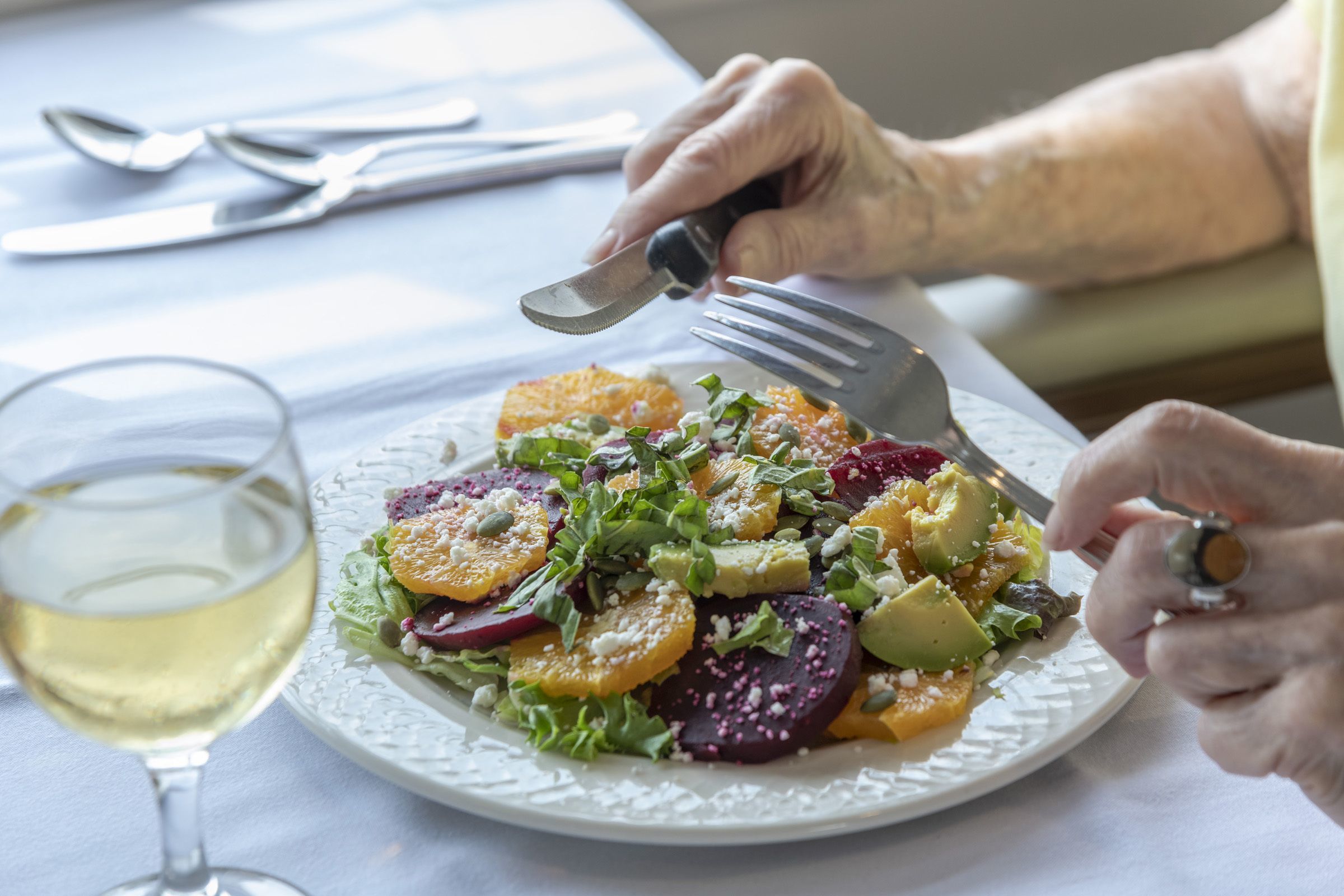 Lora Hyde, RDN, CDN, is a Registered Dietitian with a passion for nutrition and fitness. She has more than 21 years of experience working with patients with various nutrition diagnoses including diabetes, eating disorders, metabolic syndrome, pregnancy, and weight management. Lora has worked at Coburg Village for seven years helping residents tailor their menu choices to accommodate their dietary needs.
At Coburg Village, residents may choose to cook in their own full kitchen or share a meal with friends in one of two dining venues – elegant table service in our main dining room or casual comfort in our Bistro. Each day our culinary team prepares extensive and delicious daily menus to offer healthy and seasonal variety including innovative dishes and standard comfort meal favorites.
Coburg Village recently added daily vegetarian options to its dinner menu. There are many advantages to including plant-based proteins to your daily diet. Research shows that a plant-based diet can help reduce the risk of heart disease, diabetes, and some forms of cancer. Plant-based proteins like beans and lentils have a lower fat content and higher fiber content giving them nutritional benefits. Nuts and seeds have a protein content and are composed of healthy fats which are also beneficial for heart health. Some of the plant-based proteins on the Coburg Village menu include tofu, beans, lentils, quinoa, nuts, and seeds.
Eating meatless one night per week or more is a good habit. Although meats are a wonderful source of protein, many popular cuts of meat have a higher saturated fat content, therefore switching them out for a lower fat, high protein, high fiber plant source is beneficial to your health.