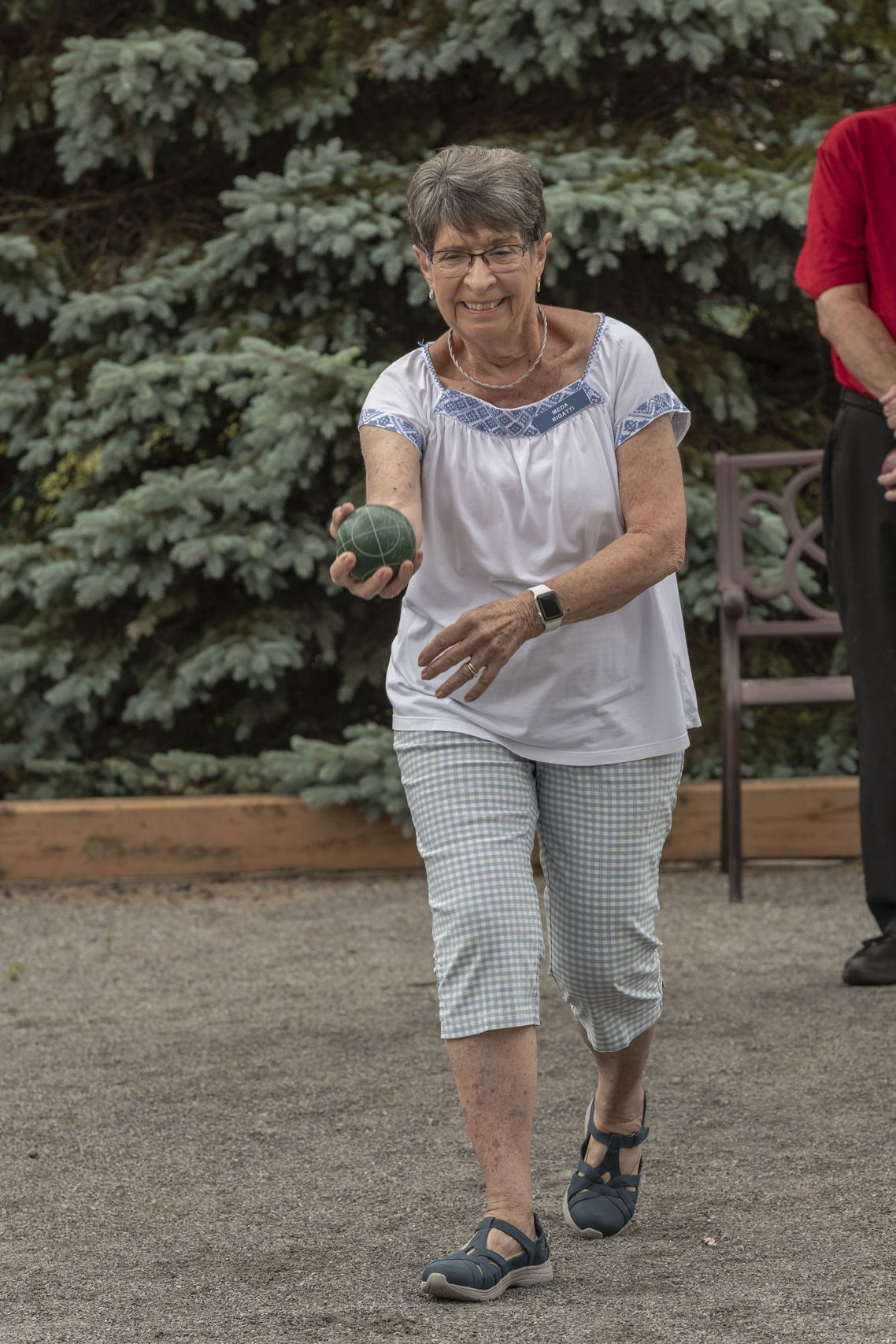 Turning 55 years of age qualifies anyone to become a member of AARP, a reward for having earned the title of "senior".  Along with the title are special privileges such as discounts for travel, insurance, magazine subscriptions, entertainment, and gourmet food such as McDonald's, Burger King, and Panera.
Not long after achieving this milestone, folks tend to retire from work.  They consider spending time with children and grandchildren, they might travel, take up new hobbies, volunteer, and accomplish many of the things they desired to do during their busy lives. The children are off living their lives. Suddenly, you find yourself living in a house too big, dealing with too many home repairs and surrounded by lots and lots of STUFF.  You decide that "it's time for a change."
It's time to get rid of all the stuff that you collected during your pre-senior days.  All those pots and pans, all those tools, all those pictures, records, albums, books, etc., etc., etc.  You start donating lots of that old stuff, have a garage sale, put adds on eBay.  Ask the kids if they would like some of your wonderful "stuff", but "no," say the kids, "I don't share your taste!"  Hmm, and you thought that you had exceptionally classic "taste."
You finally arrive at the point of looking for a smaller, more senior-friendly place to live.  You consider a villa in a 55 or over neighborhood or selling your home and renting in a senior-friendly building or looking at an "Independent Living" facility or a CCRC where you could spend the rest of your days, no matter the physical limitations. 
No matter what you choose, you will soon discover that being a senior and living in a senior-friendly facility can be a lot of FUN! 
Senior living is almost like being a kid again, with no parents to tell you what to do.  Want to stay in bed until noon?  FINE!  Want to watch movies on TV all night?  FINE!   Don't want to be bothered with cooking meals?  FINE!  Someone will cook for you. Don't want to be bothered by house cleaning?  FINE!  Your place will be cleaned twice a month! 
Being a senior is the only time in life where you can dedicate as much time as you like to pursue your hobbies: fish all day; read all day; write all day; play cards; play bridge; play scrabble; or play poker all day if you want to.  You will have time to exercise, to walk, to listen to music, to chat on the phone, or visit your friends.
Seniors are so friendly!  All the stress of going to work, dealing with children or teens is gone.  Now you can deal with anybody!  Chat with the policeman on the street, make cookies for the mailman, greet all those people that work, who mow lawns and fix pavers. You can pat friendly dogs and yes, wave at everyone that goes by in a car as if you know them personally. 
There are no "have to" if you are a senior.  You don't "have to" eat three meals a day.  You don't "have to" look perfect every day.  You don't "have to" go to bed at 11pm, You don't "have to" know what day it is or what time it is. 
Seniority is a wonderful time of life!  Live it fully!  Enjoy family, friends, music, books, theater, walking, dancing, or whatever rocks your boat.  I plan to remain a senior for a long, long time!
Meda is a resident of Coburg Village in Rexford, NY, in the town of Clifton Park. Coburg Village is a resort-style independent living facility offering a range of services, including bi-weekly housekeeping and linen service, meal plan selection in one of our two dining venues, utilities, building maintenance, regularly scheduled transportation for local shopping and medical appointments, a monthly calendar filled with social, wellness programs, and entertainment.
Come see Coburg Village for yourself. Schedule a tour 518-371-5000.