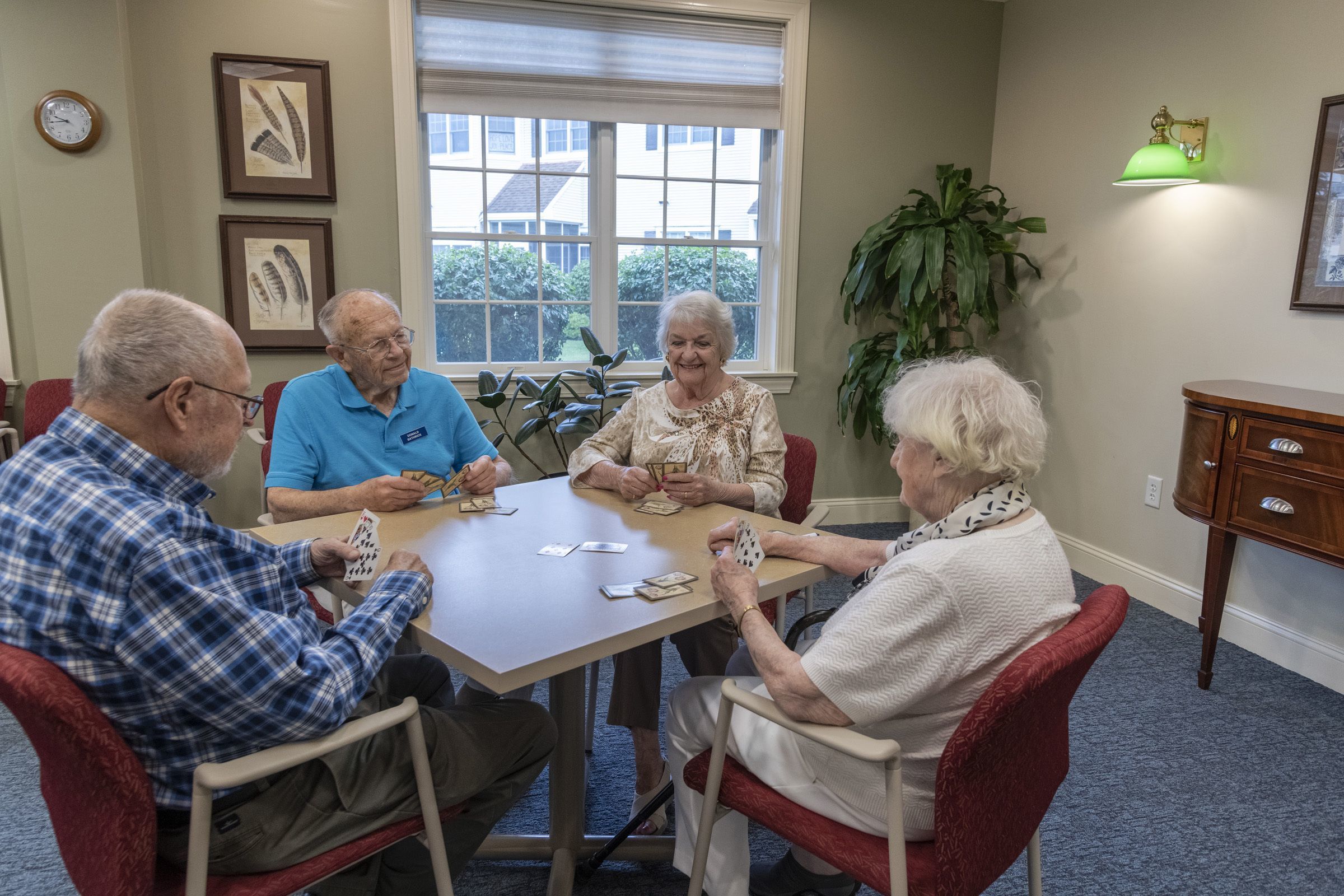 According to the National Institutes of Health, social connections might help you protect your health and may even lengthen your life. Scientists are finding links to others can have powerful effects on our physical and mental health. Whether with family, friends, neighbors, partners, or others, social connections can positively impact our health and sense of wellbeing.
The Loneliness Index survey sponsored by Cigna Corporation in 2020, found a nearly 13 percent rise in loneliness since its first study in 2018. Loneliness is strongly linked to mental health issues such as anxiety and depression. The study also showed that loneliness impacts all generations.
Good friends are good for your health. They can help you celebrate in good times and offer support in bad times. Friends prevent isolation and loneliness. Studies show adults with strong social connections have a reduced risk of many significant health problems, including depression, high blood pressure and obesity. In addition, adults who have meaningful relationships and social support are likely to live longer than their peers with fewer connections.
Human beings are by nature social creatures and desire meaningful relationships with others; however, many adults may find it more difficult to develop new friendships or even maintain old ones. Friendships may take a back seat to other priorities, such as work or caring for children or aging parents. Throughout our lives interests and priorities may change causing friendships to drift apart.
Isolation can be a common side effect of entering retirement. Much of the socialization people experience before retirement is through work. After retirement, it takes effort to find new social connections. You might try a new class or physical activity, volunteer, join a local community group or make a move to an active retirement community such as Coburg Village.
Many residents who make the decision to move to Coburg Village find all sorts of opportunities to stay engaged and social. Our monthly activities calendar is brimming with wellness, entertainment, creative and educational opportunities designed to support engagement, connection, and socialization. In addition, our Residents' Association offers more than twenty-five committees from an Artisans group to a Greenhouse committee. You're sure to find something that suits your interests. Some residents just enjoy the social camaraderie of dining in one of our two dining venues. While other residents, like Carolyn Chenot, jump right in to all that the community has to offer.
When Carolyn Chenot's husband, Al, passed away in 2017, she was determined to stay in their beautiful Albany home - which she did for four years. She kept busy taking care of Al's grandchildren and working part-time in an attorney's office. And then Covid came along, and her physician recommended that she avoid exposure by not working in an office or caring for children who were in a daycare setting. Apart from the companionship of her little dog, Sam, Carolyn felt very alone.
In 2021, she tripped on building materials at her home and fractured her shoulder. Her daughter, Jo Ann, convinced her it was time to move.
Carolyn signed the lease on her apartment at Coburg Village in May 2021. She became involved in all kinds of activities, making new friends, and is enjoying life again! She participates in the many social, wellness and entertainment programs. She volunteers in the Country Store; plants flowers to beautify the front of the community; and joins in Coburg Villages off-site outings. Carolyn is usually first up on the dance floor at Coburg Village's monthly happy hours!
It's no secret that our lives are made better through our connections and interactions with others. No matter our age, studies show that building and maintaining a network of social connections is good for both your mental outlook and physical wellbeing. Enjoying time with friends, both old and new, might just be the best prescription for a healthy and happy life!